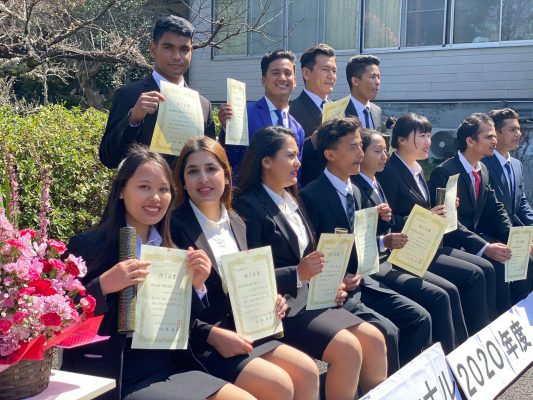 The 2020 Completion Ceremony was held on March 17th. I listened to the last speech, remembering when the students first came to Japan two years ago. We are really happy to have seen the students grow up.
We would like all of you to do your best every single day and to make good use of what you will learn in the future.
The current students spent their spring break in Japan for the first time, going to see the cherry blossoms and so on. Classes have started and they are preparing for the Japanese Language Proficiency Test (JLPT) now.