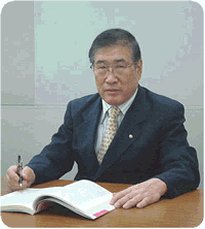 In an era where people from all over the world communicate with each other and new sense of values are formed, we aim to bring up people from foreign countries that take these opportunities and go after the future.
We make ceaseless efforts in teaching practical Japanese and improving listening, speaking, reading and writing skills of the students so that they will be able to express their ideas accurately.
We offer full support to make the best use of each individual's possibilities. By offering learning environment in a close-knitted community, the students will have a chance to learn Japanese culture and tradition that can not be experienced in the city.
We wish you will aim for new achievements with the future that can only be formed and started here.
Masayoshi Hayashi, Principal, Doctor of Laws